"Nature's Remedy House"
Conejo Valley's Premiere Adult-Use (21+) and Medicinal Dispensary
First to open, first to service the community. Leaf Thousand Oaks was a dream that was more than three years in the making. Locally owned and operated, the principal at Leaf has been supplying cannabis to customers for over 15 years; experience that only a handful of owner/operators throughout the State can attest to.
Making you comfortable and helping you feel informed is the foundation of the Leaf dispensary experience. Our customer-centric approach helps guide you through the process of selecting the products that best suits your needs. Our unique and uplifting facility reflects the professionalism, compassion, security, and privacy needs of our customer family.
Quality, Selection & Value; supporting your well-being towards a brighter future.
Your First Visit
At Leaf, we believe there's a first time for everything, including your very first trip to a dispensary. We also know that a good first-time experience often boils down to expectations, and that many people want to know exactly what to expect before they even think about visiting a dispensary. So we'll break down every nuance of the dispensary experience so you can feel informed, confident, and empowered about purchasing cannabis.
State of Mind
The most important thing to do before your visit is to get in the right mindset. The truth is, many people initially shy away from a dispensary visit because of the perceived stigma attached to it. But visiting and purchasing from a legal marijuana dispensary is your legal right. The bottom line? Feel confident knowing what you're about to do is extremely legal, and you'll also be supporting a small business in your community.
Have a Goal
If it's your first time at a dispensary, you may not know exactly what cannabis products you want to buy, and that's okay. Our helpful cannabis advisors are here to assist. Instead of focusing on products you want, we suggest thinking about the effects you'd like to feel (or not feel). It's also helpful to think about flavors and smells you like (and dislike) and your preferred method of consumption; edibles, topicals, flower, vape, concentrates, etc.
What to Bring
Every dispensary will ask for your ID. Therefore, it is essential to carry a valid government-issued ID. A state-issued ID card or your driver's license is sufficient. Legal cannabis dispensaries take compliance very seriously.
Leaf Thousand Oaks is an Adult-Use (21+) and Medicinal Dispensary. In states like California, you should be able to purchase medical marijuana once you turn 18 with a medical marijuana ID card based on a physician's recommendation. With it, you may save some money on taxes as well. Whether you have a medical marijuana ID card or need one, we can help. Our team can point you in the right direction for getting a California Medical Recommendation on site, in private and within minutes of your visit through a trusted online medical advisor. Otherwise, you may obtain your card prior to your visit at MedCardNow.com Enter LEAF and save 10% at checkout. California Medical Recommendations are also accepted in Nevada.
Credit cards and other non-cash forms of payment are not accepted at most dispensaries. Cannabis is a cash-only economy and products have a vast range of pricing depending on what you buy. Be prepared to spend anywhere from $30 to $150 on your first purchase. If you forgot cash or come up short, Leaf dispensaries have ATM's located inside, although you will likely have to pay an additional ATM fee on top of your cash withdrawal. Best to visit your Bank if possible beforehand. There are multiple banks in the area including Wells Fargo, Chase and Bank of America.
Arrival
After entering, you'll need to provide a valid photo ID and medical marijuana ID card (if applicable) to a front desk member to check-in.
Take Your Time
People often feel like they need to rush when it's their turn at the dispensary counter. Even if there is a line of people waiting behind you, don't stress. Take your time. Chat with the cannabis advisor and ask questions about cannabis products. Your advisor will work with you to find the best products for you based on your budget, needs, and wants.
After Your Visit
We love hearing about your experience at Leaf. As a small business, your feedback is taken seriously and your review has the potential to help us improve and shine among the crowd.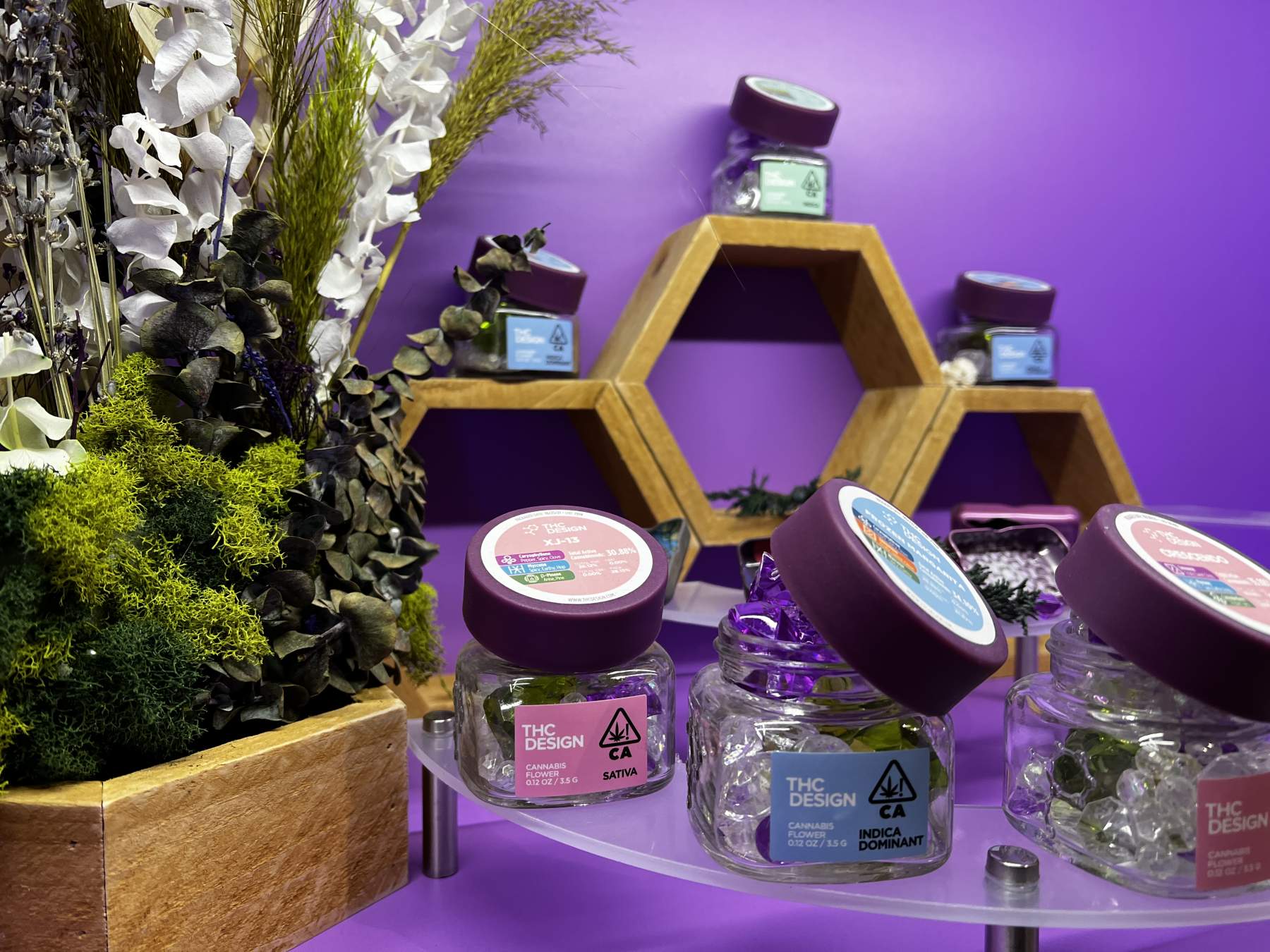 [h3]